Want to get the hot tub of your dreams?
SPEND MORE QUALITY TIME WITH
YOUR LOVED ONES
There's no better way to spend your free time than from the comfort of a hot tub. Especially if your family and friends are there to join you. With a Sundance® Spas hot tub, you can enjoy a stylish addition to your backyard space that provides you with the convenience of water therapy when you need it most. Each spa is equipped with a range of modern and innovative features, from hydrotherapy jets that are strategically placed to ergonomic seats that are built to evenly support your body. With over 40 years of industry experience and advanced technology, you'll wonder why you didn't get a Sundance® Spa sooner.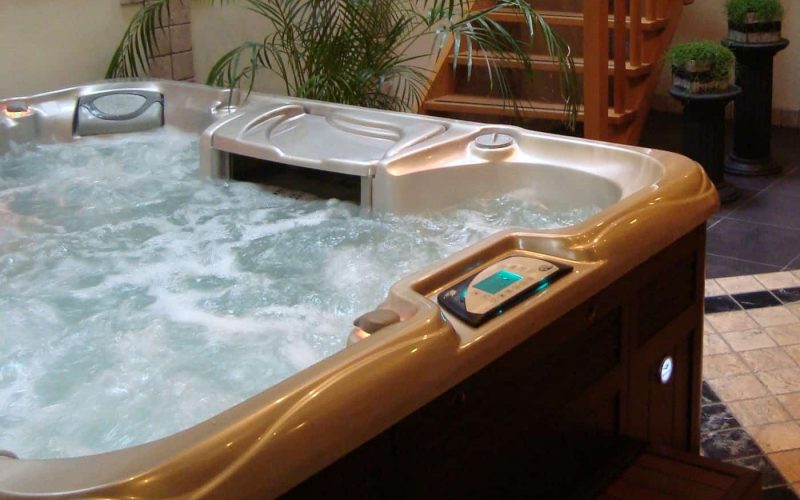 FIND THE BEST PRICES
Our hot tubs are competitively priced and fit into most budgets.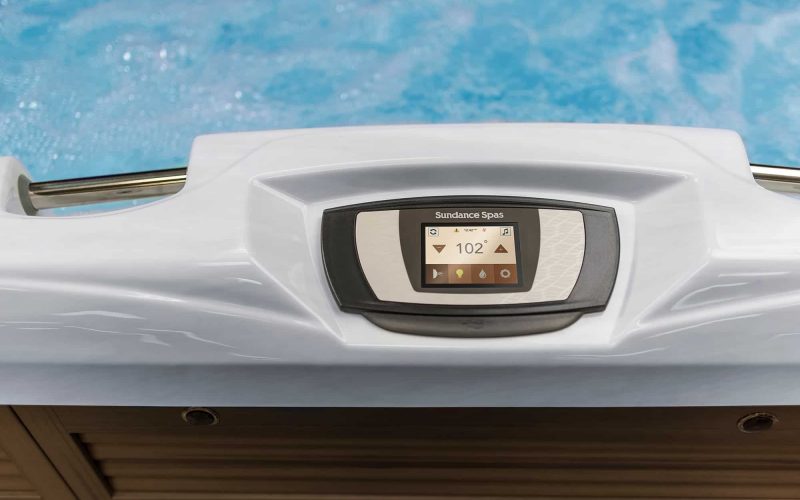 INDUSTRY-LEADING FEATURES
From jets and seats, to digital controls, LED lights, and more.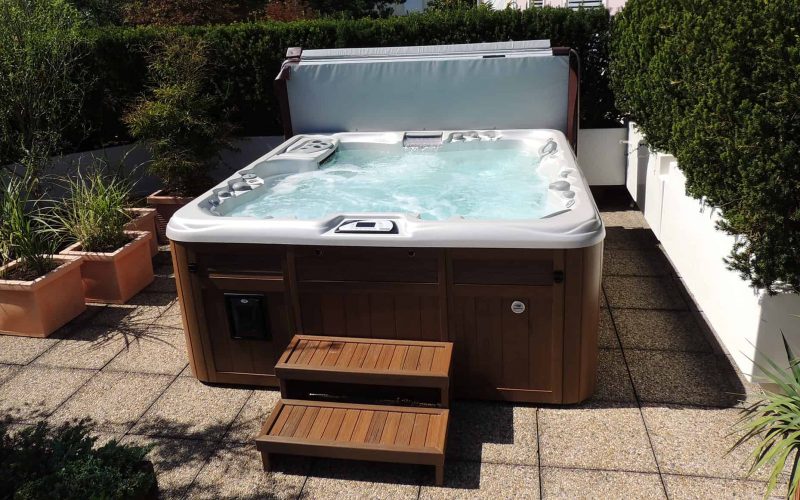 BROWSE ACCESSORIES
Add the finishing touches to your hot tub installation.
THE FEATURES OF SUNDANCE® SPAS
With the Sundance® Spas brand, you can count on over 40 years of industry experience and innovation. Each spa is equipped with a range of features that contribute to the overall spa experience, including, but not limited to:
Powerful Filtration System
CLEARRAY® Water Management System
Patented Fluidix® Jets for Hydrotherapy
SmartTub™ System
Intelligent Control Panels
Cost-Efficient LED Illumination
Quick Release Door
Spa Function Indicator Lights
Illuminated Grab Bars
RigidBond™ Shell Lamination
SunStrong® Skirt
EcoWrap® Insulation
QuickDrain™ Release Valve
GET THE BEST PRICING TODAY
Speak with our team of pool and spa experts today to transform your backyard living space. Simply complete the form below and one of our specialists will contact you to discuss the pricing details of your preferred spa.