The Optima® spa has the best of everything, with room for up to seven adults and a variety of seat heights formed to fit diverse body types comfortably. And with unique Fluidix® jet configurations and more massage therapy jets for the neck and shoulders than any other model, the 880™ Series Optima® spa model is our most popular non-lounge Sundance® spa model.
Experience Fluidix® jets, from soft, skin-soothing bubbles that deliver aromatherapy to deep tissue release. While the customer-favorite Accu-Ssage™ Seat is included in this spa, two unique jet configurations, with hip massage, make these seats exclusive to the Optima® model. A jetted foot dome also targets fatigued feet from any seat.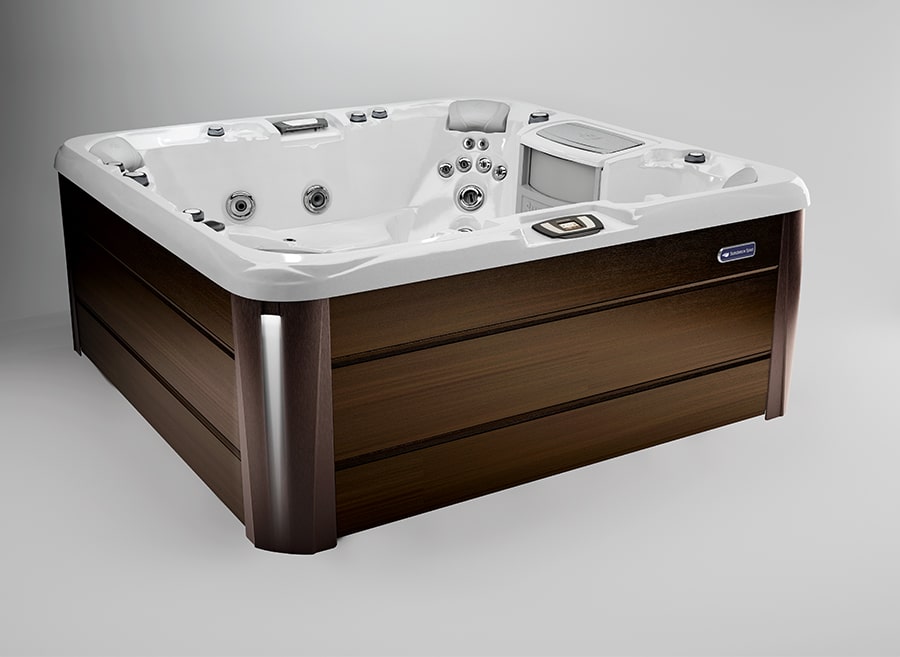 89" x 89" x 37.5" / 226 cm x 226 cm x 96 cm
Customize the Optima® Spa
The Optima® Specifications
Dimensions: 89" x 89" x 37.5" / 226 cm x 226 cm x 96 cm
Spa Volume: 410 gals / 1552 L
Filled Weight: 5344 lbs / 2,424 kg
Dry Weight: 924 lbs / 419 kg
Primary Pump: 1-speed/2.5 hp continuous
Secondary Pump: 1-speed/2.5 hp continuous
Filtration: CLEARRAY® UV-C Technology + Filtration
Filters: MicroClean® Ultra Filtration System, 130 ft² (2 interlocking cartridge filters)
North America Electrical: 240 VAC 60 Hz @ 50A or 60A
International Electrical: 230 VAC 50 Hz @ 16A/20A/32A2/3 x 16A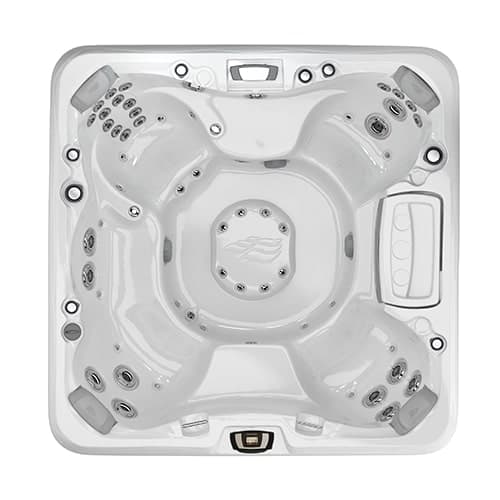 Watch the Optima® Hot Tub Videos
Neck Shoulder and Back Tension Banishing Seat
From should stress to overworked muscles in your neck and back, this seat, combined with soft tissue hip jets, is ready to help with a configuration only found in this model.
This seat features our deepest, full-body immersion experience, with arm rests and wrist jets. Accu-pressure jets on each side of this seat make it unique to the Optima® model.
Back Relief Seat with Hip Jets
Balance tension relief in your neck with rifling and oscillating deep tissue relief for your back, and soft, soothing jets at your hips for total back relief.
Want to learn more about this hot tub?
These spas are packed with all of the features that spa owners love and intertwined them with new elements you'll soon fall in love with, too.
Hydrotherapy Health Benefits
Setting Industry Standards
Want to learn more about this Sundance®Spa?
GET THE BEST PRICING TODAY
Speak with our team of pool and spa experts today to transform your backyard living space. Simply complete the form below and one of our specialists will contact you to discuss the pricing details of your preferred spa.