A gunite pool uses a mixture of cement and sand around steel reinforcing and the pools interior plumbing to make a smooth, highly durable finished project. Burton Pools is the only pool builder in Greater Lafayette to make this variety of pool.
Gunite pools designs are the most popular design in the United States. An investment in a gunite pool will insure that you have a top-of-the-line pool with maximum strength and value. Another advantage of a gunite pool is that it can be constructed to a variety of shapes and are built to last.
Gunite pools are among the top choices for homeowners because of their aesthetics, versatility, and indurance. And Burton Pools is dedicated to ensuring your pool is completed properly and on time for your needs.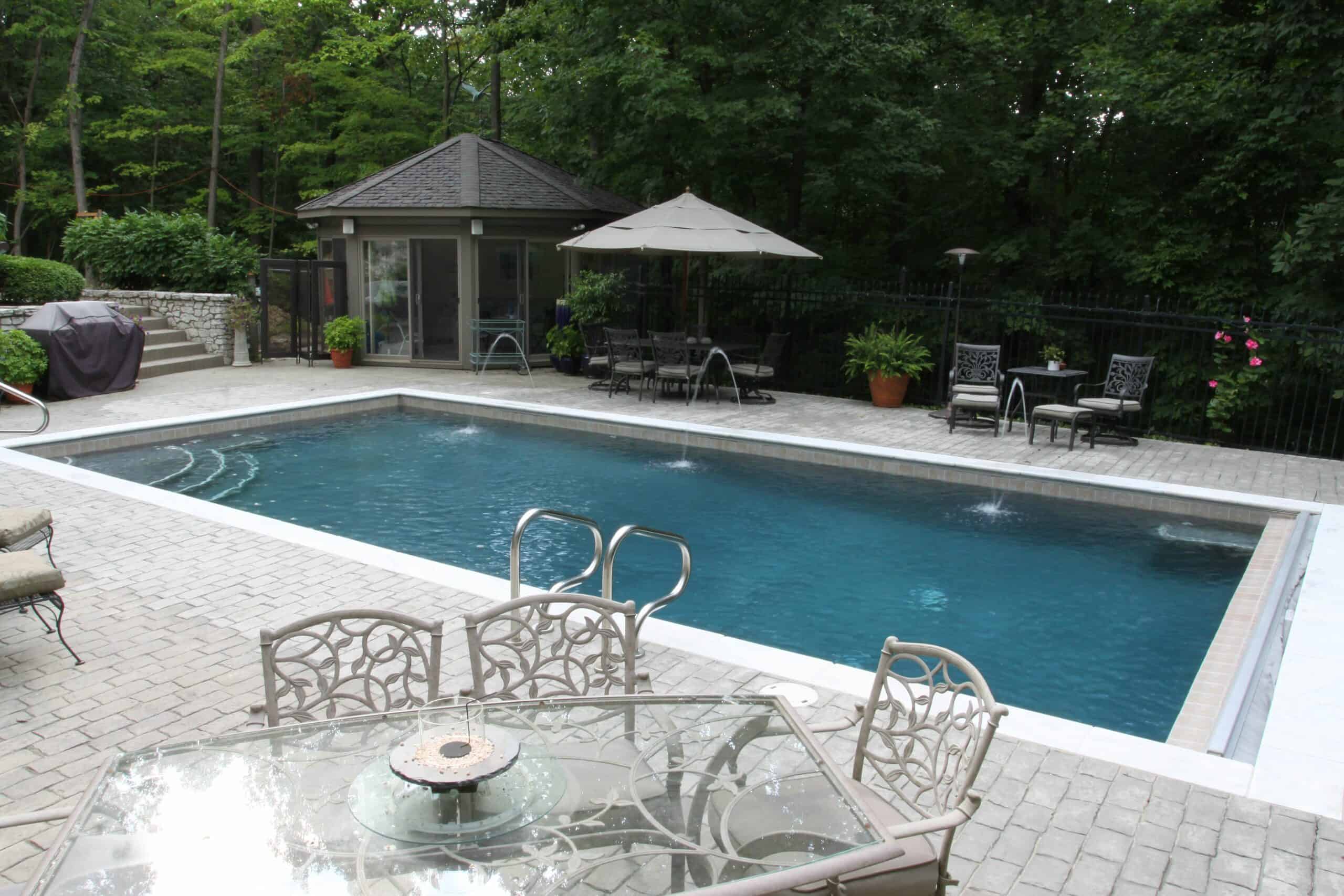 Advantages of a Gunite Pool
High durability
Incredible life span if maintained properly
Helps the resale value of your house
Provides the most design flexiblity and can be designed with any size, style, and depth
You can add features such as edges, diving boards, slides, underwater benches, waterfalls, fountains, and connected spas
Disadvantages of a Gunite Pool
Higher up-front costs
Longer construction schedule
GET A QUOTE FOR A SWIMMING POOL
Speak with our experts at Aquarius Pools and Spas to learn more about our swimming pools for sale and begin your personalized pool project.