A fiberglass pool is made from fiberglass-reinforced plastic and is a good mid-range pool design option. An advantage to a fiberglass pool design is that is relatively durable while at the same time low maintenance. This can save you labor and money.
Fiberglass pools come in a variety of shapes and sizes. This provides you with many options that can accommodate your individual needs and preferences.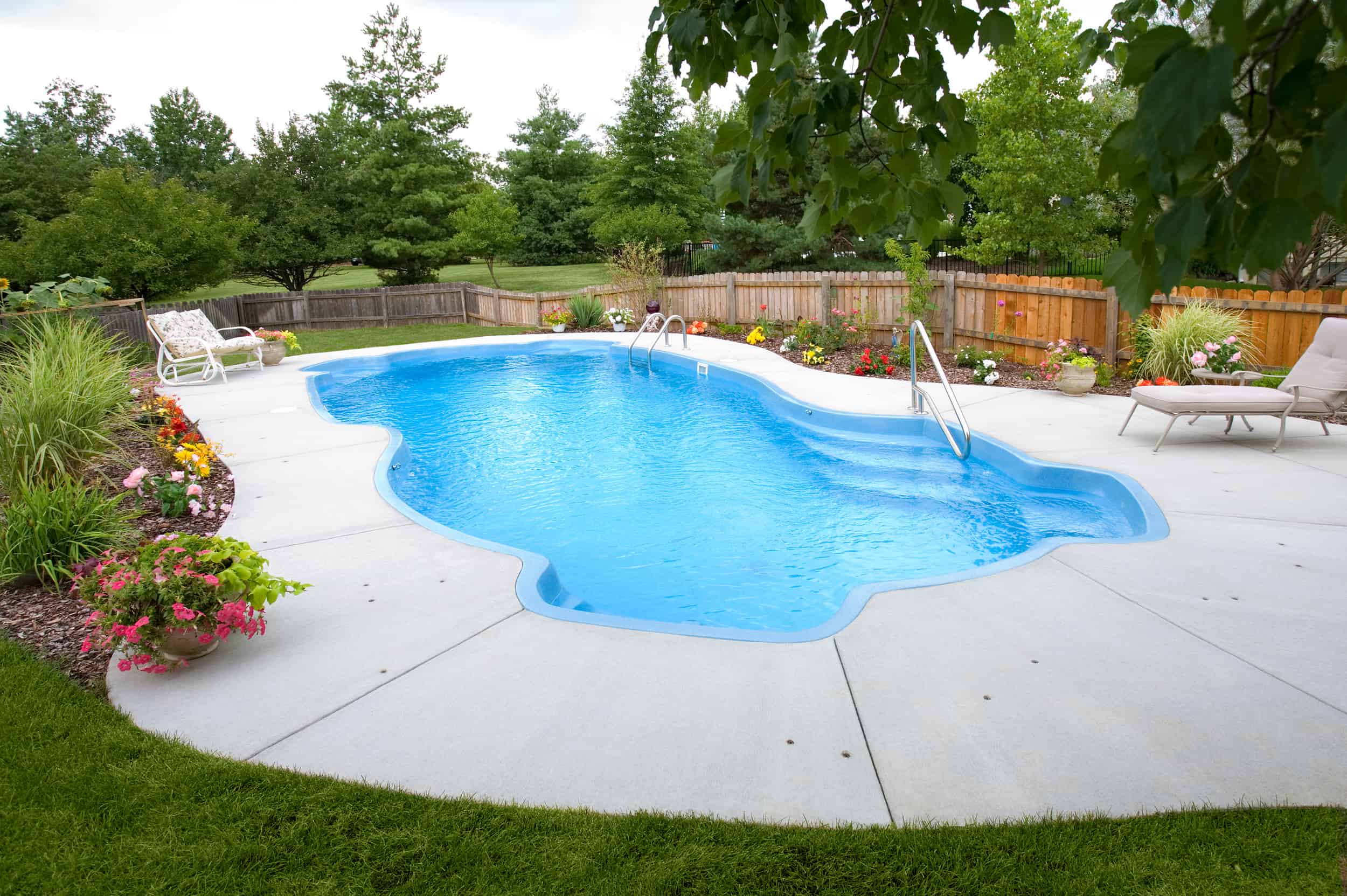 Advantages of a Fiberglass Pool
Fastest and simplest construction process, pre-made shells are brought to the site and placed in the ground
Low maintenance, easy to clean
non-abrasive, gel-coat inhibits algae growth
Reduced need for chemicals to sanitize water
Disadvantages of a Fiberglass Pool
Limited design choices
Require a larger initial investment, costs are similar to gunite pools
GET A QUOTE FOR A SWIMMING POOL
Speak with our experts at Aquarius Pools and Spas to learn more about our swimming pools for sale and begin your personalized pool project.